Specialises in
Translation & Interpreting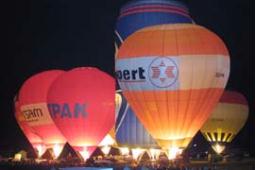 In the office, I do highly technical translations.
In my spare time, I am a balloon pilot and radio ham.
Managing Director:
Andrew Lovell BBA, MBA, MITI, Medlem i SFÖ
e-mail: andrew@lovell-info.se
Member of the Institute of Translators and Interpreters
Member of the Swedish Association of Professional Translators
Specialities: Engineering, Electrical Engineering, Computers, EMC.
Long experience of translating for the motor industry.

We offer a
rich background and
Practical experience of:
HF and VHF technology
Building cost estimation
Restaurant menus etc.
Tourist Brochures
Purchasing
Welding
Sales
We work in
Word Perfect
(DOS & Windows)
Microsoft Word
Frame Maker
SGML etc.
Camera-ready copy by arrangement